Single - Double - Triple Wide Carports
Custom Garages - Barns - R.V. and Boat Covers,
Agricultural and Commercial Structures and more....
---

---
Width Recommendations
12 ft Wide
​18 ft Wide
​20 ft Wide
22 ft Wide
24 ft Wide
​30 ft Wide
18 ft Wide

1- Car or Truck or SUV
2- Compact Cars
2 - Midsize Cars
​1 - Midsize Car plus 1 - Full Size Car or Truck
2-Full Size Cars or 2-SUV's or 2-Trucks
3- Cars, 3 SUV's or 3 Trucks
​R.V. Covers & Pontoon Boats
---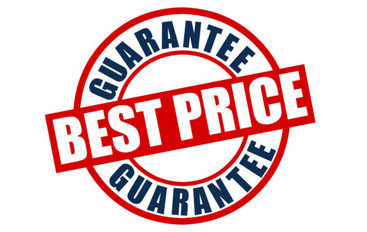 ​Our Best Price Guarantee

​R&B Metal Structures is so confident of our products and pricing that if you have any bonafide competitor's written quote using materials of the same specifications and size that is priced less than ours, we will match that pricing AND REDUCE IT BY 5% of the difference in price. Simply submit that written quote to us along with a copy of your R&B Metal Structures' quote.
---
---
Carports - Garages - Residential & Commercial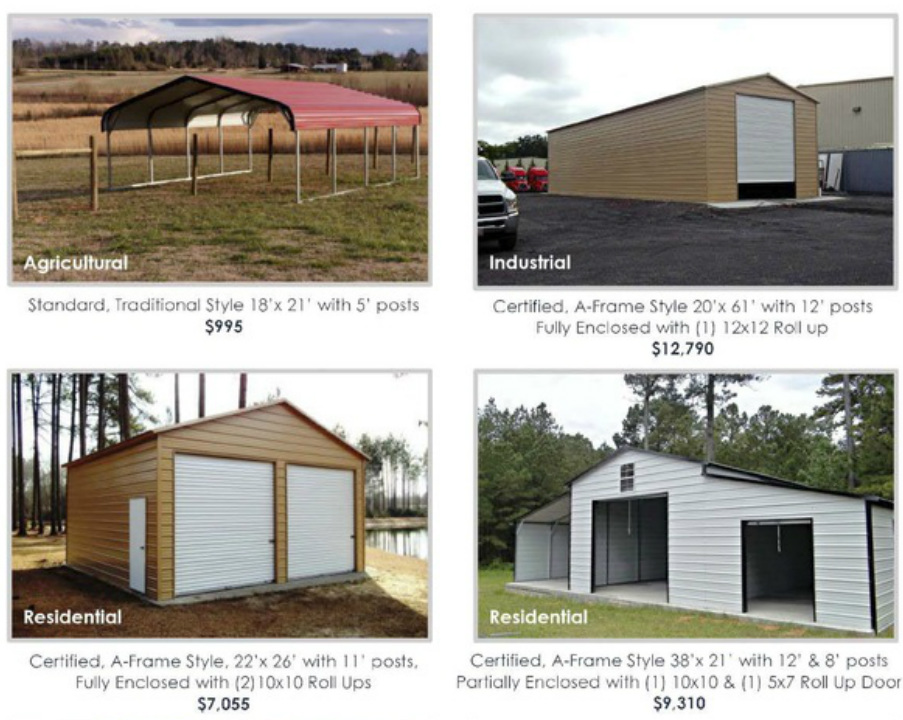 Includes installation on your level land or cement slab. Prices are subject to change without notice.
---
---
Barns & Agricultural Covers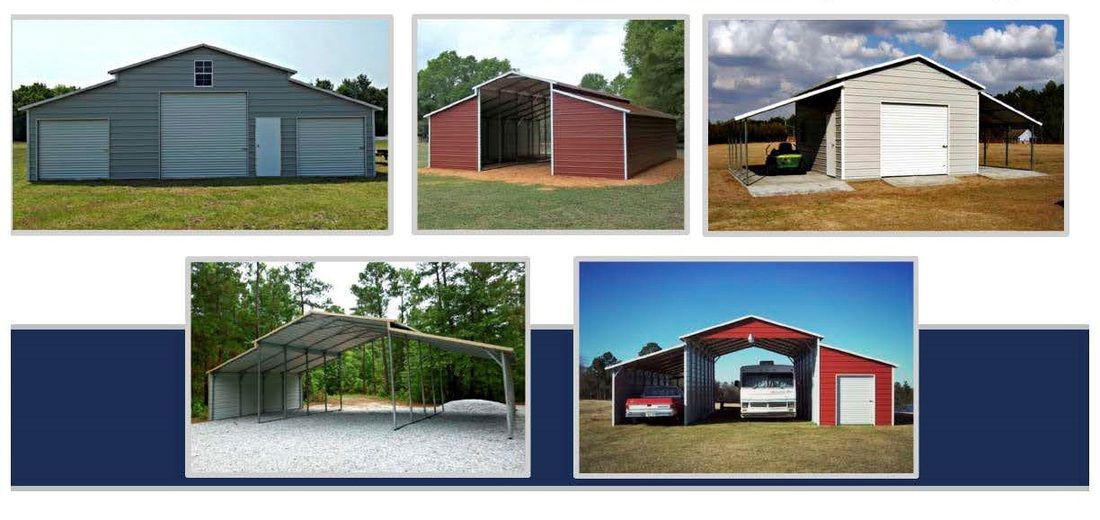 Includes installation on your level land or cement slab. Prices are subject to change without notice.
---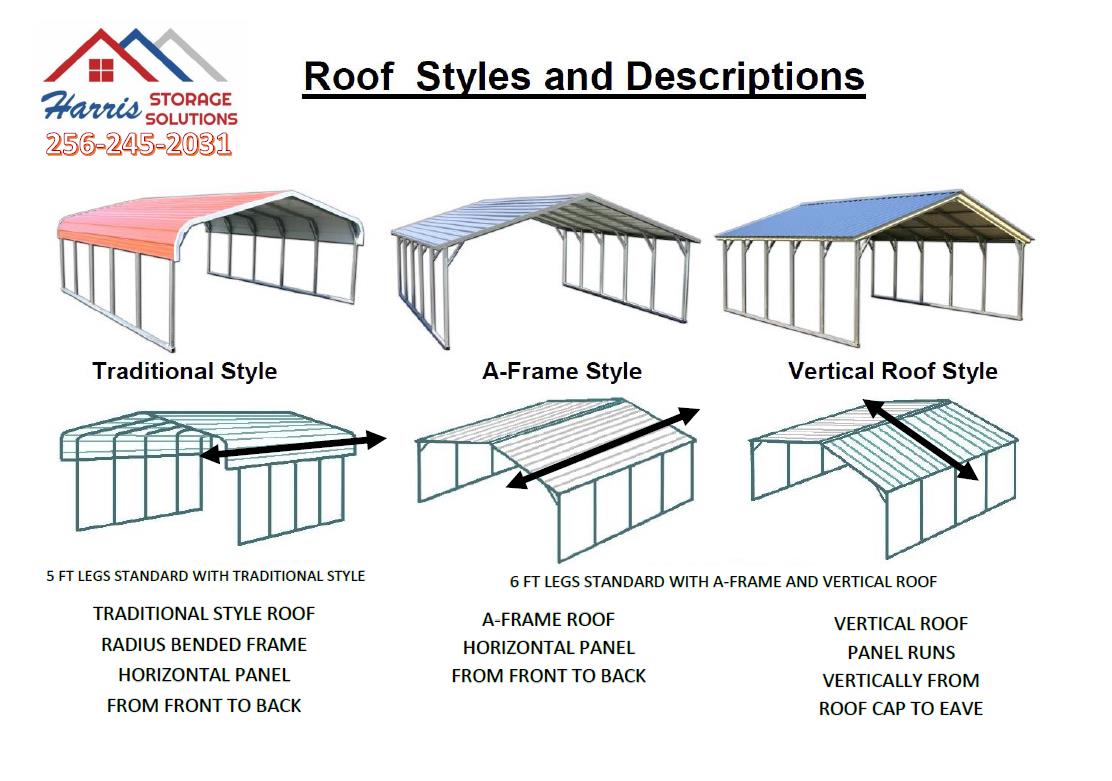 ---
---
We accept Cash, Check and all major credit cards.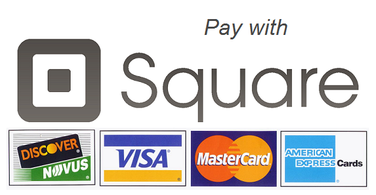 ---
We can deliver and install any of our Steel Structures in
Alabama - Georgia - Louisiana - Kentucky - South Carolina - Mississippi and
​Florida north of Ocala.
---
Available Options
---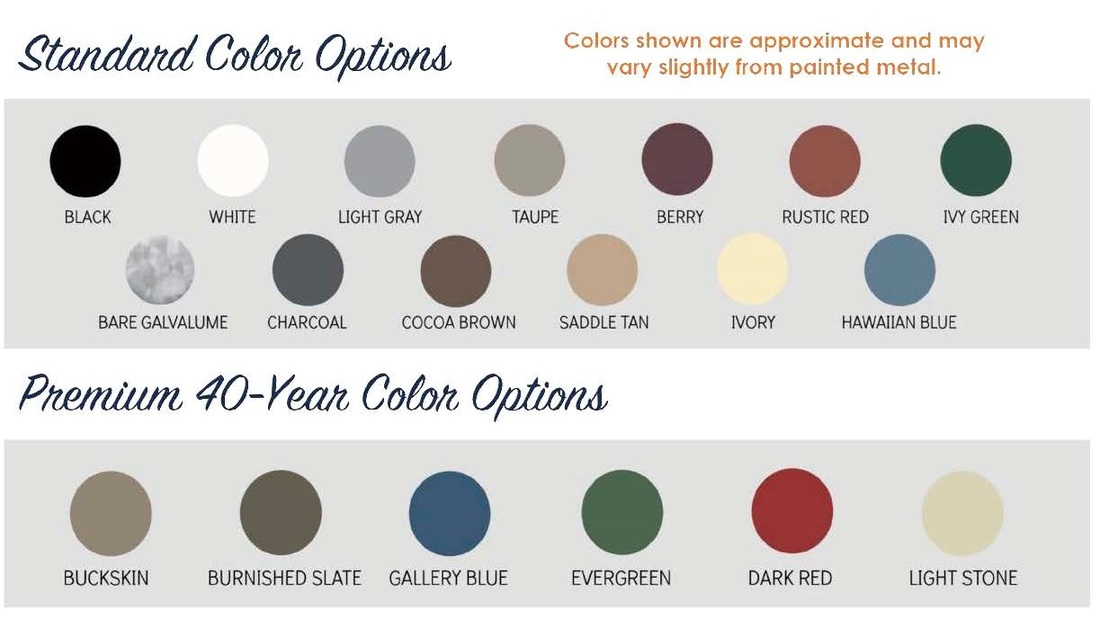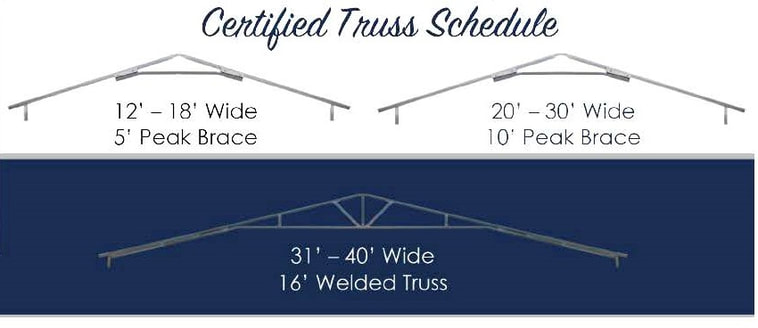 FAQ
​1. Does my lot need to be level?

Yes, the ground needs to be as level as possible to make sure that the installation is the best it can be. We do have approximately 4″ of adjustment in case the lot is slightly un-level.

2. What size concrete slab should I pour?

The slab should be the width x 1′ shorter than the length. For example: 18 x 21 – base rail frame is 18 x 20, the slab should be 18 x 20.

3. What types of anchors do you use?

We use three different kinds of anchors:

Ground/Asphalt: We use 30″ Rebar Anchors and/or we use 36″ Augar Anchors (Mobile Home Anchors)
Concrete: We use 6″ expansion bolts.
Wood: Customer will need to provide R&B with 1/2″ x 6″ Lag bolts and we can anchor it.​

4. When are extra braces required?

Every carport/building comes with 4 corner braces standard.

We recommend purchasing extra braces on any carport/building with 8 foot legs and taller.

Corner and Roof Brace Sizes:
On 12 Ft wide to 24 Ft wide carports/buildings we use 36″ corner braces and 60" roof braces and on our 26 ft wide to 40 ft wide carports/buildings we use 60" corner braces and 96" roof braces.

Our certified buildings come with all of the necessary bracing included in the pricing.

5. What is the widest building I can get?

Single structures – you can get anything from a 12-40 wide, our standard widths are 12, 18, 20, 22, 24, 26, 28, 30, 36, and 40, anything different from these will result in a higher cost. Barn style structures – you can get up to a 70 wide.

6. Can you attach a carport/building to another building or even my house?

No, we will not attach an R&B structure to a house, pole barn, or anything other than an R&B structure.

7. Can I add on to an existing building?
In most cases, yes it can be done. We will only add on to an R&B building. Any order of $500 or less, there will be a $75 return trip fee added.

8. Can I just order the parts and build it myself?
​Yes, Any of our carports/buildings can be purchased without installation.
We deduct 10% of the purchase price before taxes and **includes delivery.
Note: **Any building under $ 500 will be charged a delivery fee of $ 75.00.

---